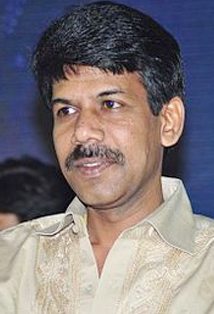 Alias
Born Bala Pazhanisaamy
Age
52 years
Height
5'8"
Weight
68.00 Kgs
Occupation
Story, Screenplay, Editing, Director, Producer
Language Worked in
Telugu, Tamil
Spouse

Muthumalar

Birth Place
Periyakulam, Theni, Tamil Nadu, India
Eye Color
Black
Hair Color
Black
Education
B.A (Tamil), American College, Madurai
Marital Status
Married
Parents

Palanisamy

,

Pachiammal

Favourite Cuisine
South Indian
Favourite Color
Black
City
Chennai
Bala was born on 11 July 1966 in Narayanathevanpatty, Theni district, Tamil Nadu, India. He studied Tamil Literature at The American College in Madurai. He admitted, that, as a youngster, he was not interested in studies and had doped in his college days and was considered by many as he won't come up in life. At certain point he determined to prove himself to the society. After a struggling period he came to Chennai and entered the film industry.
He started his film career as an assistant director to National Film Award–winning director and cinematographer [[Balu Mahendra]. Bala is known for his later success. He made his directorial debut with Sethu in 1999, that gave a break to Vikram, the film's lead actor, who was also struggling in the Tamil film industry for almost a decade without a hit and recognition.
More than 60 distributors saw the film and hesistated to screen it because of its tragic ending. But after multiple preview shows, the film was released on a low profile without any advertisement. But after the first days the film started running to packed houses just through 'word of mouth'.[7][8] The film was said to have initiated a 'new wave'[9] as it received raving reviews and became a huge hit. Its stupendous success led to remakes in Kannada (Huchcha), Telugu (Seshu) and Hindi (Tere Naam) languages.
Bala's next film was Nandha which gave a career boost to Suriya. His third film Pithamagan broke all the sentiments which were prevailing in Tamil cinema and fetched actor Vikram a National Award for a powerful performance with hardly few verbal dialogues. In 2009 he released Naan Kadavul in Tamil featuring Arya and Pooja Umashankar for which he won his first National Film Award for Best Direction. In 2011, his fifth directorial Avan Ivan, considered his first comedy film, released, starring Vishal Krishna and Arya. While the film opened to mixed reviews by critics but liked by regular moviegoers, helped the lead actors gain critical acclaim for their performances, particularly Vishal.