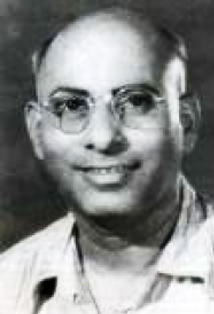 | | |
| --- | --- |
| Alias | Subburaman |
| Occupation | Actor, Music Director, Producer |
| Language Worked in | Tamil |
| Birth Place | Chennai, Madras State, India. |
| Eye Color | Black |
| Hair Color | Blond |
| Religion | Hinduism |
| Marital Status | Married |
| Favourite Cuisine | South Indian |
| Favourite Color | White |
Little is known about the music teachers of Subburaman. Initially he had learned music from a Nadhaswaram player in Kumbakonam. He was a remarkable learner where whatever that he practiced during the morning, could be able to delivered in the evening. He was well versed in harmonium at the age of 14.
At the age of 16 under the recommendation of G. Ramanathan's brother Sundara Bagavathar, Subburaman joined the HMV as Harmonist. HMV is a gramophone production and distribution company, under which there was a permanent orchestra led by R. Chinnaiah.
S. Rajeswara Rao also was with HMV. At that time, Ramasamy Iyer and Subburaman were residing in Mylapore. Accompanied by his father, he would walk all the way to learn piano from a piano teacher in Triplicane (Thiruvallikkeni). Owing to his talent and passion towards music, he became the assistant music director in HMV very quickly.
Subburaman would sing keethanas in the nights after work. He would be accompanied by a young violinist who had been a temporary worker in HMV. Sensing the talent, Subburaman had not only recommended the young chap to be hired permanently in HMV but also appointed him as his assistant. The talented young violinist is no other than T. K. Ramamoorthy.
When R. Chinnaiah suddenly fell ill after completion of 1 or 2 songs the task was taken up by S. Rajeswara Rao. Due to some unavoidable reasons Rajeswara Rao was not able to complete the songs and the chance rolled over to Subburaman. Subburaman completed the rest of the songs with the assistance of Samudrala Raghavacharya. He had boldly introduced some changes in the music field of those days by introducing Latin American music along with carnatic music and won accolades of the viewers. Chenchu Lakshmi was a success which hoisted Subburaman as a music director for cinema.
At the same time R. Chinnaiah died, and Subburaman took over the responsibilities to lead the HMV orchestra. His compositions were well received in the market. He had won praises from higher authorities of HMV which were based in Kolkata, an Englishman who had written to Subburaman congratulating him for the magnificent sales which had resulted from the remarkable music composition. But due to the inconsistent salary, Subburaman had to leave HMV to look for a permanent remuneration.
He became one of the partners along with lyricist Samudrala Raghavacharya, director/kuchipudi dancer Vedantam Raghavaiah and producer D.L. Narayana and started Vinoda Pictures in 1950. They had produced Strisahasam, Shanti and Devadasu/Devadas. Subburaman had composed 6 to 7 songs for Devadasu/Devadas when he died suddenly. Then, M. S. Viswanathan & T. K. Ramamoorthy completed the balance three songs.
Subburaman had been instrumental in introducing Ghantasala to Tamil film by the movie Paithiyakaran (1947) and also made debut of M. L. Vasanthakumari in Raja Mukthi (1948). Subburaman also gave lessons to P. Leela and chance to sing under his compositions which made her very famous. He was a trend setter in music composition during his heyday. All of the films where music were composed by him were mega musical were hit. He had composed more for Telugu films than Tamil films. He died at the very young age of 31.