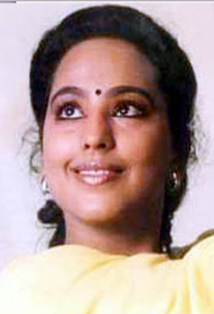 | | |
| --- | --- |
| Alias | Priti Rani |
| Age | 53 years |
| Height | 5'4" |
| Occupation | Actress, Producer |
| Language Worked in | Hindi, Telugu, Tamil, Kannada, Malayalam |
| Birth Place | Mumbai, India |
| Eye Color | Black |
| Hair Color | Black |
| Religion | Hinduism |
| Education | Parle College, Mumbai. |
| Marital Status | Married |
| City | Mumbai |
Pallavi, born Priti Rani on 8 June 1965, is a multilingual Indian actress and producer who has been acting in leading roles for motion pictures and television since 1984. She has acted in 165 motion pictures and 50 television series en route to earning 21 best actress awards. Popular since debuting in a leading role, Pallavi speaks nine languages and has made films in six of them. Eighteen of her feature films ran for at least 50 weeks at the box office, achieving what Indian film distributors call a golden jubilee. Her most popular TV show aired over 500 episodes. This popular actress and producer began her own production company, now known as Legacy 688 Films, in 1990. She has produced TV serials, movies, television commercials, short films and is working on collecting 200 of her most popular music videos. The star has four films set for release in 2009, with two television series in pilot phase. She is in pre-production on the first of series of five films she is producing and acting in for her own production company.
Starting the career as a model, she shifted towards television.[when?] Pallavi's storied film career began with her enormous popularity in her first film and enabled her to become one of the "glam-girls", whose new looks in each film created popular trends in clothing, hairstyles and cosmetics for years. She developed a reputation within the industry as a reliable, hard-working actress unafraid to break cinematic barriers. Her work ethic is a local legend with her on camera days sometimes stretching to 20 hours a day, seven days a week. Pallavi is known throughout the film industry for doing her own difficult and dangerous stunts. In addition to her famous 17-story free-fall, Pallavi has been seriously injured on several shoots where stunt equipment failed to activate properly. She has been accidentally hanged, seriously cut and wounded, thrown from horses, and hospitalized.[citation needed] Pallavi has not taken any breaks since her cinema career began in 1984 and she has appeared in at least four films every year since she finished school. Her first film as both star and producer was Uruvam, which broke boundaries. It was bloody and horrifying, stunning audiences and critics alike. It received major critical acclaim as "the best horror film ever made in South India". It was considered very unusual at the time because it did not include the traditional Indian film musical interludes. The rapidly growing television market in South India in the 1990s began to attract major talent from the film industry. Pallavi tried the new format both producing her own shows and starring in numerous others. Her popularity in Tamil and Telugu language shows spread to other language states of South India and eventually she was shooting serials in all four major south Indian Languages. Pallavi had leading roles in more than 50 TV shows during the period from 1999–2008, but continued her film career, by selectively choosing her roles which fit her dominant television schedule. During the same period of time, Pallavi produced and starred in a number of documentaries and short films for her own production company. One of which, "Captain Evolution", won an industry award at the International Tourism Film festival in Germany. Her production company also edits and rewrites scripts for a number of TV shows and films in addition to producing original work for commercials, industry, and television.
Pallavi was born on 8 June in Mumbai, India to a Punjabi family, the youngest child of three. Her father was a hotelier; her mother, a home-maker. She was an introverted and studious child with a serious interest in research science that followed her through her college years at Parle College in Mumbai. Attending the film "Star Wars," (1977) indirectly led to her own movie career. After attending the film, her oldest brother stopped by an advertising agency that was shooting an advertisement to run in theatres in Kerala and in Dubai. They were having difficulties with the actress for the shoot when the producer noticed Pallavi among the bystanders. The advertisement, a 1979 Arabian perfume commercial, became Pallavi's first movie appearance, and led to a variety of modelling shoots, including the layout for the annual Air India calendar in 1980. Modelling became Pallavi's after school part-time job. She pursued her studies and developed many personal interests in Kthak Dance, vegetarianism, animal activism, reading and languages, while photographers and advertisers were pursuing her. Despite her academic pursuits, a film producer discovered her in her first year of college and signed her to the lead role in her first film before her 18th birthday. Struggling with her family for approval to do some acting, they allowed her to film only during her university breaks. Pallavi's uncle, who died prior to Pallavi's media career, was the famed Indian government documentary film-maker S. Sukhedev.