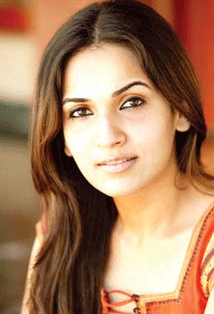 Alias
Soundarya, Soundarya R. Ashwin
Age
33 years
Height
5'8"
Occupation
Story, Screenplay, Director, Producer
Language Worked in
Hindi, Telugu, Tamil, Kannada, Malayalam
Spouse

Ashwin Ramkumar

Birth Place
Chennai, Tamil Nadu, India
Eye Color
Black
Hair Color
Black
Education
graphic designer
Parents

Rajinikanth

,

Latha Rajinikanth

Sisters

Aishwarya Rajinikanth.

Favourite Actors

Aishwarya Rajinikanth.

Favourite Actresses

Aishwarya Rajinikanth.

City
Chennai
Soundarya Rajinikanth Ashwin born 20 September 1984 is a film graphic designer, producer and director who primarily works in the Tamil film industry. She is the founder and owner of Ocher Picture Productions. Soundarya began her career in films as a graphic designer for a number of films, especially in those starring her father Rajinikanth, in which she designed the title sequences. She became a noted film producer through Goa (2010). She will be making her debut as a director in the film Kochadaiyaan.
Dheera is an upcoming Indian computer animated historical drama film being written, produced, directed, and designed by Soundarya Rajinikanth. The film began preproduction in 2007 and filming took place intermittently until 2010. The film is expected to be released in English, Tamil, Hindi and Telugu.The film's lead character will be voiced by Soundarya's father Rajinikanth, whose character is designed based on his likeness, while Vijayalakshmi will render her voice for the female lead character. The film will be jointly distributed by Adlabs and Soundarya's Ocher Picture Productions. The film was initially titled as Sultan the Warrior, afterwhich the title was briefly changed to Hara and later finalized as Dheera in August 2011.
The film had an indefinite development hell since 2010, however was restarted again in November 2011 .The film is currently in production stage, and is slated for an August 2012 release
During mid-2007, an animated film featuring Rajinikanth as the animated character was under discussion. Several media claimed that the actor would star in animated television advertisements about HIV and AIDs in India. Later that year it was reported that his daughter Soundarya Rajinikanth would direct her maiden venture with her father in the lead, also stating that it would be an animated film. She rose to fame after working in the 2004 film Anbe Aaruyire as the film's graphic designer. When the Rajinikanth-starrer Sivaji made its theatrical release, a trailer of Sultan the Warrior also made its debut. An animated Rajinikanth was shown, dressed in medieval attire, also stating that it would be released in 2008, though it would take much longer as Soundarya later became busy with her first production Goa (2010).
In late 2007, Soundarya Rajinikanth had travelled to Brazil for working on the animation of the film. The next year, it was reported that her home production company, Ocher Studios, had joined hands with Warner Bros. India, thus, Warner Bros. would distribute Sultan the Warrior, once it was released. Animation of the film is to be done by a Chennai-based animation studio, along with international specialists. The soundtrack for the film is being composed by two-time Academy Award-winner A. R. Rahman. As of August 2011, the film's title changed to Dheera.
The film has been in development hell since 2010, after Rajinikanth's involvement in S. Shankar's Enthiran (2010) and Soundarya's marriage delayed schedules. Despite confirmations by Soundarya of the film still being in production and a release date to follow, she later turned her attention to the production of Rana, which was also to have her father in the lead role and be directed by K. S. Ravikumar. A brief illness had kept Rajinikanth hospitalized for a few months in 2011, which further stalled the production of both films. After successive attempts to begin Rana failed, the team introduced Kochadaiyan in November 2011, turning Rana into a shelved project for at least another year and extending Dheera's development hell indefinitely.
The original score and songs for the film is being composed by A. R. Rahman. Rahman started working on the project in mid-2008 and finished recording two songs by September.Since the work delayed, he had to complete the work a couple of years later only. The soundtrack will feature five songs, including one sung by Srinivas and a holi song.
Soundarya is the younger daughter of Rajinikanth and his wife Latha Rajinikanth. Soundarya married Ashwin Ramkumar, an industrialist, on September 3, 2010. Soundarya and Ashwin Ramkumar have known each other for about 4 years. Their marriage was held at Rani Meyyammai Hall in Chennai. Her elder sister is Aishwarya Rajinikanth.