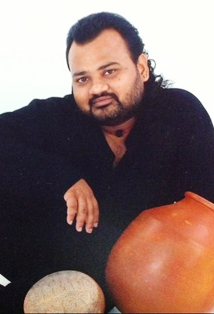 | | |
| --- | --- |
| Alias | Selvaganesh |
| Age | 51 years |
| Height | 5'8" |
| Occupation | Music Director, Singer, Producer |
| Language Worked in | Telugu, Tamil |
| Eye Color | Black |
| Hair Color | Black |
| Marital Status | Married |
| Parents | Vikku Vinayakram |
| Favourite Cuisine | South Indian |
| Favourite Color | Black |
| City | Chennai |
Born in Chennai to Grammy-winning musician Vikku Vinayakram, a former member of the original Shakti, he is the grandson of T. R. Harihara Sarma, who founded the Sri Jaya Ganesh Tala Vadya Vidyalaya (Sri JGTV school) in Chennai.
Selvaganesh gained world fame through tours with John McLaughlin's group, Remember Shakti.[2] He helps his father, Grammy-winner T.H. "Vikku" Vinayakram, to run the Sri JGTV school and train a new generation of Carnatic percussionists. He has also composed and produced albums and played with the Swedish bass player Jonas Hellborg and American guitar virtuoso Shawn Lane.
He next scored the music for the Tamil film Kola Kolaya Mundhirika (2009) where he had composed a diverse album containing a Punjabi-style Bhangra song sung by his favorite singer Shankar Mahadevan, a south Indian folk song, a hip-hop number, and an romantic ballad that brings together singers S. P. Balasubrahmanyam and K. S. Chithra after a very long time.
The theme track of the film brought together Swedish guitarists Mattias Eklundh on his signature electric guitar and Jonas Hellborg on the bass respectively, Ranjit Barot on the drums, and Selvaganesh's father Vikku Vinayakram on the Ghatam. It marks the first time that so many world-renowned musicians have collaborated in the history of Tamil film music.