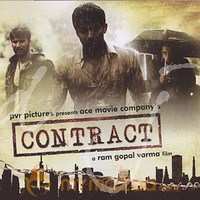 Related News
Movie Review
by

MyMazaa.com
Sequel To 'Satya', 'Company' Or 'Aag'?

After €˜Sarkar Raj€™ , Ramgopal Varma teams up with Praveen Nicshol for yet another film on the underworld. This time out it goes as follows:
1998: Satya
An inside view of the underworld
2002: Company
An Overview of the underworld
2008: Underworld meets terrorism
Well Ramu has always played it well with topics concerning the underworld; well now let€™s see how he fuses in the terrorism angle.
Primarily the film is such a drab leaving you nowhere. Majority of the…
Read full Movie Review