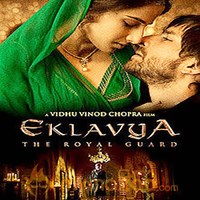 Eklavya - The Royal Guard
Related News
Movie Review
by

MyMazaa.com
Errr...what Was That?

There are some movies that make you exclaim - "Now what was that!?" in a not-so-positive sense. 'Eklavya -The Royal Guard' is one such movie.
There are expectations galore when one ventures into theatres to watch 'Eklavya'. And why not? The film has a superb cast in place, the theme looks novel, Vidhu Vinod Chopra returns to direction after 7 years and last but not the least, it looked like a film that carried International appeal.
Alas, what you get…
Read full Movie Review