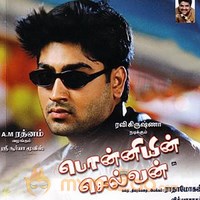 Related News
Movie Review
by

MyMazaa.com
Clean And Convincing

Director Radhamohan proved his worth in his maiden venture Azhagiya Theeyae itself giving a quality entertainer.
In his next Ponniyin Selvan, Radha has come out with a soft melodrama which aims at imparting confidence in the minds of youths today.
Though on the slowside, Radha Mohan has managed to sustain the interest in the movie narrating the sequence of events with certain amount of class and conviction.
For Ravikrishna, after a poor outing in his last Sukkran, Ponniyin Selvan is…
Read full Movie Review