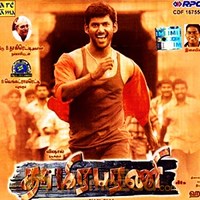 Movie Review
by

MyMazaa.com
Typical Blend

Thamirabarani
Vishal has earned spurs as a kind of action hero with a rural tilt. Hari, on the other hand, has underscored his presence with movies suffused with Madurai ?? Tirunelveli - Tuticorin flavour.
So when such established forces have fused together a partnership, the movie is naturally a cross-pollination of action, sentiments and nativity.
Hari has worked out a crisp mix of brother-sister sentiment, big family intrigues and romantic interludes. Thamirabarani does create a new flavor.
For Vishal, who…
Read full Movie Review