About 3,000 Bengalureans on Sunday formed a 4-km-long human chain to protest against the proposed 6.7-km steel flyover for a signal-free ride to the international airport at Devanahalli on the city's northern outskirts.
Holding placards, banners and billboards against the flyover, members of residential welfare associations, social activists and NGO representatives stood along the footpath from Chalukya hotel in the city centre to Mekhri circle in the north side and urged the Karnataka government to scrap the Rs 1,750-crore project.
The denizens of this 10-million tech hub are so agitated over the steel project that a 'Citizens Against Steel Flyover' campaign has been launched to prevent the state-run Bangalore Development Authority from constructing the steely structure.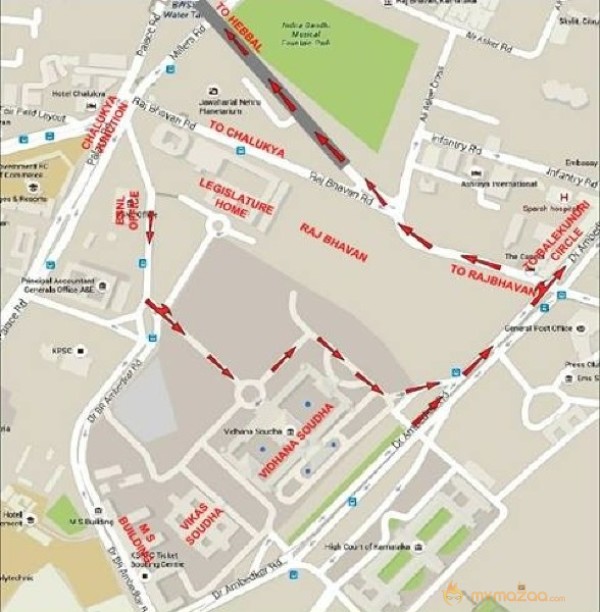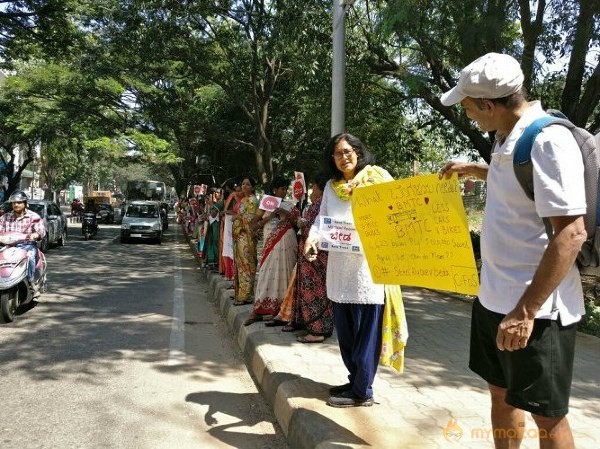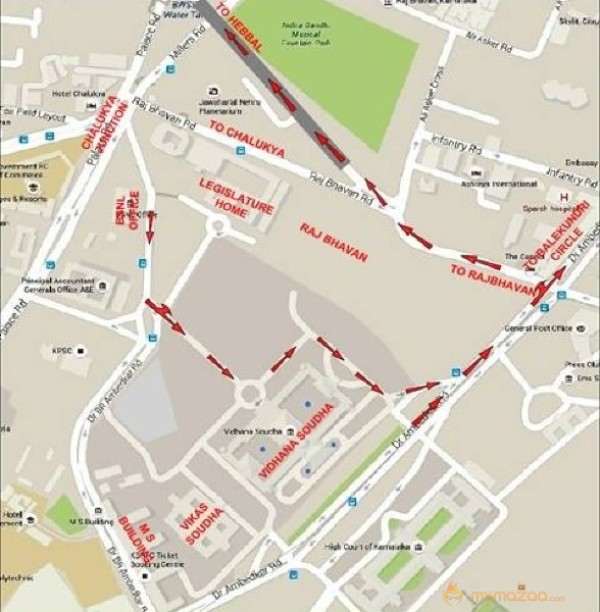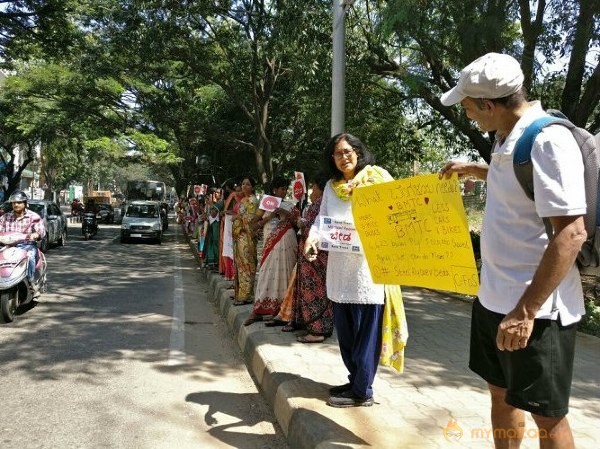 Social media has been abuzz against the project through hashtag #steelflyoverbeda.
"The failure of the authorities in ensuring basic infrastructure in line with the city's explosive growth due to influx of people from across the state and country have turned the garden city into an urban chaos, with half the green cover vanishing, lake beds encroached and air quality spoilt," lamented Sujathia Kulkarni, a homemaker.
A British national (T. Allen) who works with an NGO in the city, said the government should learn from London where vehicular traffic movement does not rely on only flyovers and one-ways and no-ways as in Bengaluru.