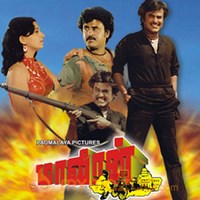 Maaveeran Review
by

MyMazaa.com
---
Story
The story happens in the year 1609m, where we see Raja Parthipan (Ram Charan Teja) as the protector/chief of a Kingdom in Tamil Nadu. Mitra (Kajal Agarwal), the heir princess is in love with him. But there is a bad relative of the King to wants to marry her. Sher Khan (Srihari) plans to invade Udayghad. In the process ensued, all of them die. These four people take rebirth after 400 years in the contemporary era. Harsh (Ram Charan Teja) is a race biker. He falls in love with Indu (Kajal Agarwal), And then comes a bad guy called Raghuveer, who is after her. Te rest of the story is all about how they trace themselves back to the past and settle the unfinished business.
Performance
Ram Charan Teja has undergone an avid training in almost all the arenas of stunts. We see him involved in the horse riding, bike racing and in action sequences, he makes an impressive effort to grab our attention. The actor has proved that he carries the traits of his father Superstar Chiranjeevi. The scene where he bumps off 100 warriors, thereby surprising Sher Khan is astounding. The climax stunt sequence is also captivating. Kajal Agarwal on the other hand woos down the youngsters with her oomph factors. Sri Hari as Sher Khan and the modern day fisherman makes an effortless performance and yet walks with appreciations.
Technical Department
Hats off to the stunt director for having choreographed a mind-boggling action sequence at places. The scene where Ram Charan Teja kills 100 warriors is exceptionally brilliant. The musical score by MM Keeravani is disappointing. The music director is unable to conquer the interests of Telugu audiences and how is that possible for him to capture the attention of Kollywood buffs. The cinematography is enriching while the dialogues written by K. Bhagyaraj are good, but look unapt due to the improper lip synching. SS Rajamouli hasn't got anything special with the story, but his distinctive screenplay is excellent.
On the whole, 'Maaveeran' is a film that can be watched and is worth mentioning for the technical excellence it has done.