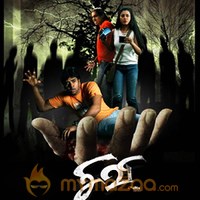 Sivi Review
by

MyMazaa.com
---
Debutant director K R Senthilnathan has chosen to go the path traveled less by many in Tamil cinema. He has come out with a horror film, which is a rarity in Tamil cinema
In a nutshell, the movie is about a group of friends, who meet their fate in the hands of a ghost. Can an engrossing horror film be made in Tamil cinema? Yes, it can be says Senthilnathan with Sivi.
The movie is technically rich and the star cast giving their best on screen makes it work. But giving the movie its true color is Dharan's top-class background score. His good re-recording helps sustain the momentum of the movie and wraps audience to their seats.
Yogi and Jayashree playing the lead roles are adequate, while Anuja as a ghost on the tail of a group of friends liven up the proceedings.
Chittibabu, Aarthi and Benjamin try to evoke laughter. But it ends futile.
A young photographer (Yogi) and his ladylove Jayashree comes across a spirit. When they go in search of it, they comes to know that it s one which is baying for the blood of Yogi and his friends.
Flashback reveals that Yogi and his friends have spoilt the life of a girl in a college (Anuja), who commits suicide. Her spirit roams around to take revenge. What happens to the friends forms the rest.
Taut editing and slick narration by Senthilnathan deserves a special mention. Senthilnathan, a one-time associate of director S J Suryah, has deviated from his mentor's path to come out with a different film.
A welcome relief amidst commercial cliches.