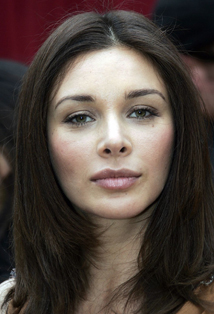 | | |
| --- | --- |
| Alias | LIsa |
| Age | 46 years |
| Height | 5'8" |
| Occupation | Actress |
| Language Worked in | Hindi, Telugu, Tamil, Kannada |
| Spouse | Jason Dehni |
| Birth Place | Toronto, Ontario, Canada |
| Eye Color | Gray |
| Hair Color | Black |
| Education | schools: Etobicoke Collegiate Institute, Richview Collegiate Institute and |
| Marital Status | Married |
| City | Mumbai |
Lisa Rani Ray, born 4 April 1972, is a Canadian actress, model, host, philanthropist and social activist.
Lisa Ray was born in Toronto to a Hindu Bengali Indian father and a Polish mother and grew up in the suburb of Etobicoke.She excelled academically, doing five years of high school in four, while attending three different high schools: Etobicoke Collegiate Institute, Richview Collegiate Institute and Silverthorn Collegiate Institute.
She spoke Polish to her maternal grandmother and watched movies of Federico Fellini and Satyajit Ray with her cinephile dad. Ray was spotted by an agent in a crowd during a family vacation in India when she was 16, when she began modelling.
In April 2010, Ray announced she was cancer-free following a stem cell transplant. Ray gave a candid interview on her personal cancer trauma and surviving it, appearing on the cover of the 2010 anniversary issue of the Indian men's luxury magazine The Man.
Ray was seen in UniGlobe Entertainment's cancer docu-drama titled 1 a Minute scheduled for release in 2010.The documentary was made by Namrata Singh Gujral and also featured cancer survivors Olivia Newton-John, Diahann Carroll, Melissa Etheridge, Mumtaz and Jaclyn Smith as well as William Baldwin, Daniel Baldwin and Priya Dutt, whose lives have been touched by cancer. The feature was narrated by Kelly McGillis. It also starred Bárbara Mori, Deepak Chopra and Morgan Brittany.
On November 16, 2010, TLC India announced to film a 5-part new series, Oh My Gold (OMG), with Lisa Ray and premiered in 2011. The series Oh My Gold was set against the cultural yet contemporary backdrop of India. Uncovering the beauty of various cities, Ray played both a host and a travel guide.
Ray has since become an outspoken advocate for stem cell technology, recording a PSA for the McEwan Centre for Regenerative Medicine and completed a national media tour in Canada for Multiple Myeloma called Making Myeloma Matter in early 2011 to raise public awareness.
In 2011, Ray acted in acclaimed stage play Taj opposite Kabir Bedi in Luminato and was at Taj Mahal and Estee Lauder Breast Cancer event to spread awareness about breast cancer.
On July 5, 2010, Ray was honored to be a host of the informal lunch for Queen Elizabeth's visit to Toronto.Ray also host the 2011 International Indian Film Academy IIFA Rocks fashion and music event, as well as a presenter at the IIFA Awards and 2011 Giller Prize.
A strong advocate of stem cell research and a long time Yoga practitioner, Ray partnered with co-owners, Paris and Annette, in 2011 to open Moksha Yoga Brampton.
On November 15, 2011, Ray announced that she had been named to host season two of Top Chef Canada which is Food Network Canada's top-rated series and the show is premiered in March 2012.
Ray has one TV series Endgame and one film Patch Town released in 2011, Also guest starred in Canadian drama television series Murdoch Mysteries, which aired on Apr. 12, 2011.
On 18 May 2012, Craig Goodwill announced that Lisa Ray are starring in his Boy Toy, a fantasy drama based on Goodwill's short film Patch Town. Boy Toy begins shooting in Toronto in November 2012.
In September 2012, Ray has been named ambassador for Pantene Beautiful Lengths campaign in Canada. Pantene Beautiful Lengths is a charity campaign that asks people to grow and donate their hair to make real hair wigs for women battling cancer.
She was diagnosed with multiple myeloma on 23 June 2009, a cancer of the white blood cells known as plasma cells, which produce antibodies. It is a rare disease.In April 2010, she announced she was cancer-free following a stem cell transplant. In February 2012 she announced her engagement to management consultant Jason Dehni. She married banking exec and philanthropist Jason Dehni in Napa Valley, on October 20, 2012