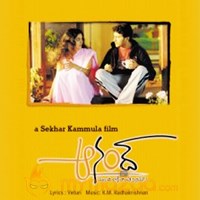 Related News
Movie Review
by

MyMazaa.com
Good, But Could Have Been Better

It is an old saying that art movies are art movies, commercial ones are commercial, and the twain shall not meet.
What will happen if they try to?
Well, it will be a mismatch like it has been in Anand.
Director Shekar Kammula, who is an award-winner, sure has the nous and gumption to make a sensible film. But he should have known to stay with one genre.
Anand, in the event, is neither here nor there.
The story is…
Read full Movie Review