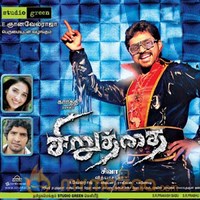 Siruthai Review
by

MyMazaa.com
---
Story :-
Rocket Raja (Karthi) is a smalltime pick pocket but he is good at heart. He along with Kaatu Poochi (Santhanam) both of them makes their daily bread and butter by cheating people in a petty way. Rocket Raja falls for the charm of Tamannah. But life brings in a bad twist in the form of a small girl who calls him dad. Rocket Raja gets shocked with the sudden twist. To his surprise, he gets voluntary support from police officer (Rajiv) played by Rajeev Kanakala. Rajiv always comes in the rescue of Rocket Raja from that point of time. One fine day Rocket Raja will be attacked by a bunch of goons. He turns utterly clueless. Here comes the sudden appearance of honest IPS officer Ratnavel Pandian (Karthi). Who is this Ratnavel Pandian? Why are the goons after Rocket Raja? Who is the real father of the small girl? Watch it on big screen for the plot.
Karthi: Siruthai stands as best film of Karthi at his early stages of career. He performed outstandingly in both the roles of Rocket Raja and Ratnavel Pandian. Ratnavel Pandian brings a new style in this role, while Rocket Raja is funny and entertains the masses ultimately and is highlight of the film.
Tamannah: Tamannah looked very attractive in this film. She did really well in mass romantic scenes with Karthi. Especially in the climax scene her performance is good. Her act in this film looked very much developed compared to her earlier films. In teh whole movie she is seen in typical traditional outfits like gaghras and half sarees.
Others: The small girl Baby Rakshana performed superbly. Supreet excels in the role of the main villain. His costumes, makeup and his voice made him look like giant. Rajiv Kanakala's performance is up to the mark and his dialogue delivery is perfect. Santhanam's comedy tracks are superb and have brought the house down. Manobala's typical role of villain's sidekick is good.
Story – screenplay – Direction: The story of the film carries an impact of Amitha Baachan Don (impersonation and kid sentiment). Direction by Shiva is excellent and decent. Coming to the screenplay is okay and in the second half is very much predictable.
The following scenes are very well conceived in the film –
1. The best scene of the film is where Ratnavel Pandian delivers a powerful dialogue of 'fear'.
2. The sentiment of the small girl. Rocket Raja's mannerism. The fight between Rocket Raja and the aunties is quite massy and brought hilarious laughs.
3. The comedy scenes between Karthi and Santhanam are hilarious.
4. The interval episode.
5. Rocket Raja's entry as Ratnavel Pandian in villain's house.
Analysis:
The first half is entertaining with the comedy of Karthi and Santhanam. The second half moves into extreme action plot. The positives of the film are comedy by Rocket Raja character and the serious action by Ratnavel Pandian. Songs are okay, apt dialogues and nice background music. The minus points are too much of mass scenes and climax could have been much better.
Steady mass entertainment stuff with action, comedy and glamour.