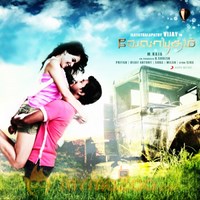 Velayudham Review
by

MyMazaa.com
---
Story
Velu (Vijay) is a common guy from a village living with widowed mother and a younger sister (Saranya Mohan). Vaidehi (Hansika) is his morai ponnu who is madly in love with Vijay. Velu leaves to the city to collect the money he deposited in Chit fund for her sister's marriage. He meets a journalist Bharati (Genelia) who was earlier harassed by goons of baddie Abhimanyu Singh. Bharati will witness an accident of a bunch of same goons on the road and creates a super hero character as Velayudham to vanish the goons and corruption in the city. After a certain circumstances without the knowledge of Velu, people feel Vijay is Velayudham. Bharati explains Velu the reason for creating the fictional character and asks him to continue as Velayudham. Though Velu initially refuses, he later dons the Velayudham role to vanish the corruption and the goons in the city. How he does forms the crux of velayudham
Performances
Vijay is back to his hot favorite genre mass entertainers with Velayudham. He is at his best and carries the film to the winning post. Vijay has sported a pumped-up physique in the movie and it's a treat for all his fans to watch him. His passion towards the film can be seen on-screen and yet again proves he is the king of masses.
Hansika is cute and confident. She added the ample glamour quotient for the mass entertainer and her chemistry with the lead star is cool. The actress for the first time tried her part on comedy and she has done well.
Genelia has come out of her regular bubbly roles and tried out a serious role as a journalist. She has done justice to the role.
Santhanam yet again makes us enjoyable with his wise cracks bringing the roof down. Saranya Mohan in the role of Vijay's sister is perfect.
Other supporting cast Abhimanyu Singh, Suri, Shayaji Shinde, Manivannan added their value to the film.
Technical Analysis
Vijay Antony's music is an asset for the film with a couple of songs being a treat watching on-screens. Cinematography is on the top notch especially the chases and the fights are well-shot. Dialogues are good. VT Vijayan's editing could have been better in the second half. Raja has done a good job by weaving the script with the right mix of comedy, romance, sentiment, action and songs and nothing looked out of the place though the screenplay is highly predictable.
Analysis
Velayudham is remade from Nagarjuna's Telugu hit Azaad that is released a decade ago and director M Raja has made few implementations and added new elements to Velayudham to suit it to this era. The story is well known to the Tamil audiences as you might have seen number of films on the similar concept. Velayudham is all about a common man who puts on a super-hero mask to vanish the evil in the society. The first half of the film is racy, engaging the audiences with interesting comedy and thrilling elements. On the flip side, the pace of the second half drops and the story moves in a routine formulaic way. Nevertheless, Vijay holds your attention all the way with his stylish attire, dances and action.
Final Verdict
For Formulaic mass entertainer lovers