The pre-release event of 'Dhruva' is held tonight at Yousuf Guda Police Lines, Hyderabad. Megastar Chiranjeevi and the TRS minister KTR will grace the event as chief guests. Rakul Preet Singh has done female lead of this stylish action thriller. Surender Reddy directed the film on Geetha Arts.
Meanwhile, no early morning shows of the film have been planned in all other theatres. The first show of every theatre across Telugu states may be screened at 7:30am onwards. In the US premiere shows have been planned on 8th of December in more than 200 locations.
Highlights Of The Function:
1. First and foremost highlight is Megastar Chiranjeevi's 'Khaidi No 150' teaser outlook poster launched on the stage.
2. Telangana State Dynamic Young Leader KTR garu attended the event as the chief Guest and gave an excellent lively and lovely speech.
3. Navadeep gave an emotional and heart touching speech about Ram Charan's hard work and about the Dhruva Team.
4. Baahubali star and Ram Charan's best friend attended the event and gave an excellent speech about Ram charan and wished all the luck to the whole Dhruva Team.
5. 'Padesaavu' teaser is a treat for all the Telugu movie lovers,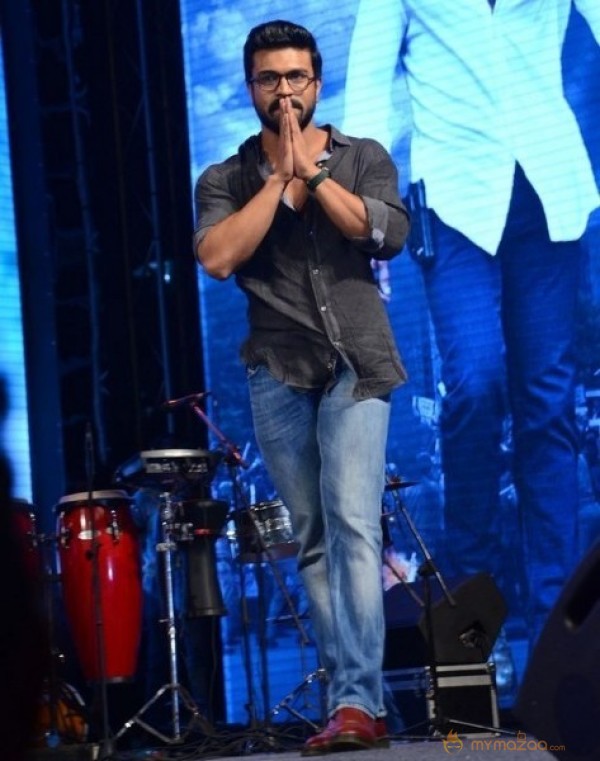 Addressing to the gathering Navdeep said every fan of Charan would feel proud of being a fan of the star post the release of the film.
* Sukumar said Ram Charan has best biceps among the heroes of India.
* Rakul Preet Singh praised Charan as child at heart and good dedicated at work.
* Allu Aravind lauded everyone who involved in the project.
* Arvind Swamy said the remake version of this film was improvised to that of the original version. He appreciated Ram Charan's dedication.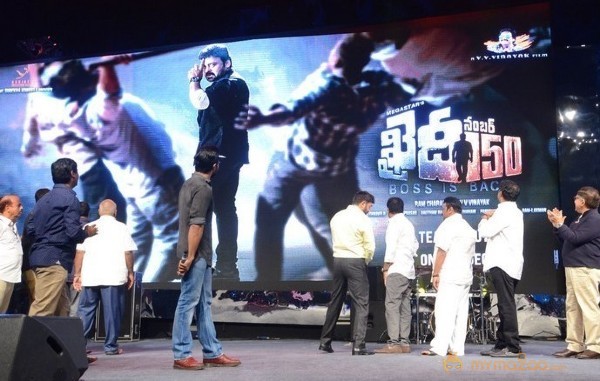 Telangana IT minister KT Rama Rao graced the event as chief guest. Mega Brother Nagababu, hero Rana, VV Vinayak, Ganta Srinivasa Rao, Talasani, Sukumar, Vamsi Pydipally, Posani and others attended as other guests of the function.
* Suma has done the job of anchoring.
* Nagababu said the movie has all qualities to become a blockbuster. He also hoped 'Khaidi Number 150' would score a blockbuster.
* Posani said Ram Charan has become one of the biggest stars through his hard work and talent.
* Vamsi Pydipally hoped demonetization would not affect the film's prospects.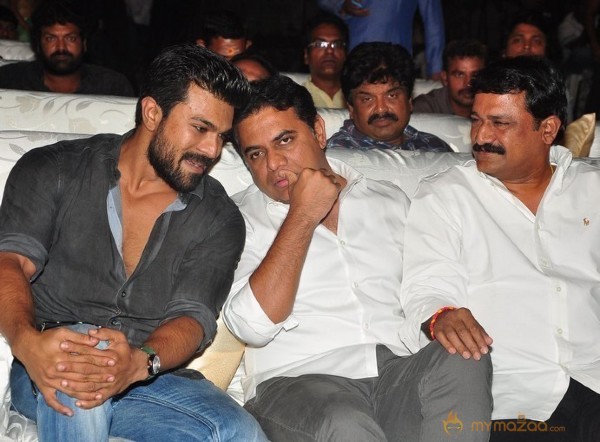 KTR said, "Father is a Megastar, babai is Power Star and Charan is Mega Power Star'. He further added Chiranjeevi is pure at heart and his upbringing of Charan makes him go on the path of his father.
* Ram Charan praised the cast and crew of the project. He humbly admitted every artist would work hard for his film and so he did it for 'Dhruva'. He expressed his gratitude to fans for their selfless love and affection on him. Meanwhile, Charan revealed that the teaser of his dad's 'Khaidi Number 150' would be screened on 9th of this month in theaters where 'Dhruva' is exhibited. Further, he revealed the new look of Chiranjeevi from the film.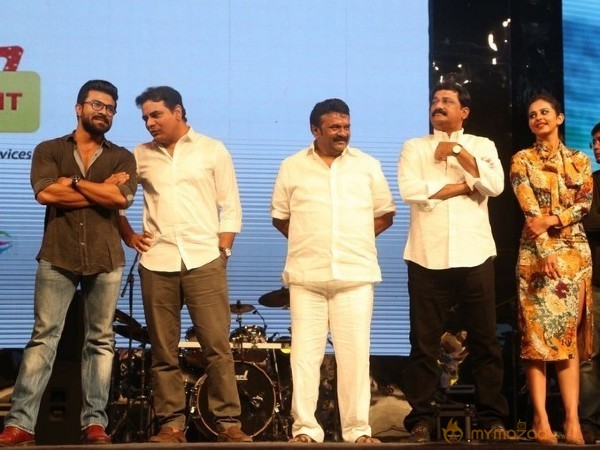 Ram Charan looked handsome in rough beard while Rakul Preet Singh appeared gorgeous.
* There was a huge response when KTR was revealing how 9 was the lucky number for Ram Charan. It was evident that Ram Charan and KTR were the best buddies.
* Nonstop whistles and warbles were heard when 'Khaidi Number 150's new look was shown on the screen.