'Ghazi' is although an Indian film in production stage from Matinee Entertainments and PVP Cinema jointly, basis of this story lies in Pakistan because PNS Ghazi is a Pakistan submarine used against India in 1971 Indo-Pak War. Till today, one does not have clear information on what's the mystery around Ghazi sunk near Visakhapatnam. Rightly, 'Ghazi' movie poster now has a tag of 'The War You Did Not Know About.'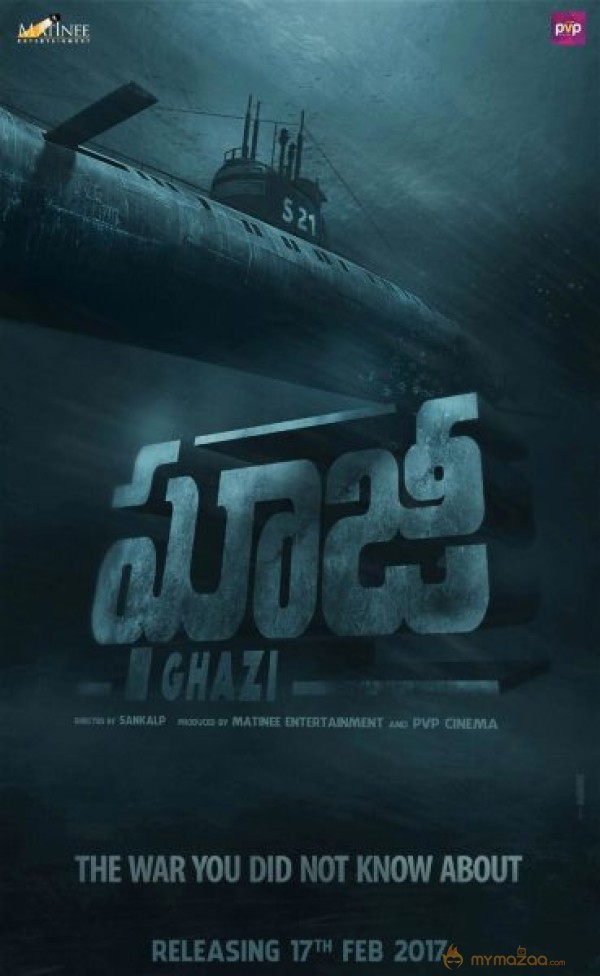 Author Sankalp wrote a book named 'Blue Fish - The War Beneath' describing the epic tale of 1971's Indo Pak War in the mid night of the Bay of Bengal. Now, the same book has taken a new cinema form under Sankalp's direction starring Rana Daggubati and Taapsee in main leads.
Ghazi is first its kind Indian movie on submarine action focusing on underwater mystery. This saga unfolds the display of heroic acts of bravery and selflessness by Indian Naval forces. The film will have simultaneous release in Telugu, Tamil and Hindi languages in February third week.