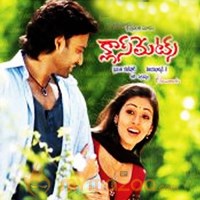 Classmates Review
by

MyMazaa.com
---
Though the title suggests it to be a college backdrop film with love subject, the director turned it into a suspense thriller. In fact it is the remake of a superhit Malayalam film 'Classmates' which was remade on the same name. But the perfect screenplay and changes in the original to suit the Telugu nativity made it as a straight film. All the artistes had got an opportunity to play different from routine characters and every role in the film has a good scope to perform.
A group of students meet on the death anniversary of their friend Murali (Sarvanand), son of their lecturers Chandram (Kota Srinivasa Rao) and Lakshmi (Sudha). Ravi (Sumanth), Raji (Sada), Baddu (Sunil), Satish (Ravivarma) and Siva (Sivareddy) were prominent among them. While Ravi settles in Mumbai, Satish turns an MLA, while Raji turns a dance teacher. One day, Baddu finds Ravi in an unconscious state and he gets admitted to hospital. Being a medico legal case, the police launch investigation whether it is murder or suicide. Here comes the flashback.
Ravi, who was a student leader falls in love with Raji. Satish eyes her to gain sympathy from her father who was an MLA with a view on his future political career. In the political game, Satish tries to malign Ravi by using Raji's love letter during college elections. At this juncture, Murali dies due to asphyxiation.
After elections, Ravi leaves the college. Satish repents and reveals all his crooked plans to Raji. Somehow, they meet on the occasion of Murali's death anniversary. Raji explains how she misunderstood Ravi, but the latter reveals that it was he who gave chloroform to Murali in a bid to escape from police, which caused his death.
Here comes Razia (Kamalini Mukherjee) who loved Murali. Who made murder attempt on Ravi. Will Ravi reveal the truth after gaining consciousness. Will Ravi and Raji become united or not? Will Satish got excuses from Ravi? form part of the climax.
The perfect screenplay by director Vijayabhaskar made the film very strong. Especially, the twists in the film are awesome and made the audiences sit tight in their seats.
Sumanth, Sada, Ravivarma, Sunil, Kota Srinivasa Rao, Tanikella Bharani, Giribabu, each artiste gave their best of performance and made the film quite interesting. It is really a clean film with no obscene scenes, no dirty jokes on lecturers and as a whole it is a very neat entertainer.
There are a couple of duets, one group song and some other song. Koti gave melodious tunes to all the songs.
Sravanti Ravikishore's production values are good. However, the film lacked commercial elements to attract the mass. It is yet another different film for Sumanth and would remain a milestone in his career. Sada also did a very neat job.
Cast: Sumanth, Sada, Sarvanand, Kamalini Mukherjee, Sunil, Ravivarma, Tanikella Bharani, Giribabu, Kota Srinivasa Rao, Uttej, Siva Reddy, Raghubabu, Ahuti Prasad, Vemuri Satyanarayana, Maruthi, Sudha, Chitralekha and others.
Credits: Lyrics - Sirivennela Sitaramasastry, Producer ?? Sravanti Ravikishore, Screenplay and direction ?? K Vijayabhaskar