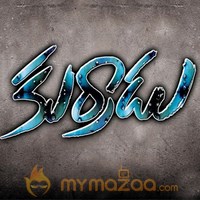 Kurradu Review
by

MyMazaa.com
---
Remake of Tamil superhit 'Polladhavan', 'Kurradu' is a film to watch out for. It's a film that is saved by a gripping narration, an intense screenplay coupled with the riveting performance of its lead Varun Sandesh, not to speak of the baddies' who pitch in equally powerful acting. The film launches lover boy Varun in a new vista and he glows like a star in it. You will be surprised to know that Varun is a good fit in a violence-significant film. No more mere lovey-dovey stories for this talent - Varun can ably deliver in a semi-action based movie and get our laurels.
The creative quotient is satisfactory. Coming to the story, Varun (Varun Sandesh), the son of a middle-class man Tanikella Bharani, is fit for nothing in the beginning. Though he wants to do something with his life, he knows he cannot get a job, just as he could not get a costly education, as his father is not someone who can bribe babus for a job to his son. On the night of his birthday, he spills out his frustration to his father who beats him for consuming liquor. Life changes for the good the next morning, when Bharani (good performance, as usual) gives away the sum he has saved for the daughter's wedding to Varun. The lad, who has been dreaming of owning a bike, gets one and whizzes off in life. A lucky talisman for him, he develops an emotional attachment to it as he sees it as the reason for his upward mobility. After it entered his life, he has got everything he had desired- father's affection, a job and Hema's (Neha Sharma) love for which he has been thirsting for two years now.
But there is more to what meets the eye. In an ironic twist, the same 'charm' turns out to be his nightmare. The society where Varun is fulfilling his ordinary dreams, is also the play field for drug-peddlers and ganja mafia, headed by Satya (Ravi Shankar P) and Bullet. The leitmotif is, of course, the bike. The innocent job-holder at a private bank is dragged into a bestial world. So long effeminate, he now turns gutsy and grudges Satya's disaffected brother Ravi. Unlike his nemesis, all Varun wants is his bike back. In no time, events spiral in such a way that he has to put up a fight for his life and save his family.
Terrific screenplay indeed. Scenes are so skilfully conceptualised that you will not blink your eyes. The story of how a no-nonsense middle-class youth finishes an illegitimate empire, not always by himself, is a brilliant idea. His tenacity wows Satya, who himself can massacre murderers single-handedly. He is Ravi's psychological trauma. Superbly written character, you will hum.
Performances are the biggest asset of this movie. As mentioned already, Varun is a revelation. Ravi Shankar, who is more famous for being a dubbing artist of worth, pitches in a good one. Neha Sharma has nothing to do in the proceedings, but she cackles up the screen. The actor who plays Ravi delivers ferocious acting output too. Acchu's music is already on the chart busters, but Koti's background score elevates crucial scenes. He has two separate intermezzos for the villains and the love birds.
As a debutante, Sandeep Gunnam proves his talent beyond doubt. A good director's hallmark is extracting good acting from his cast and on this yardstick, Sandeep scores.
Comedy is mediocre. But in the proceedings, especially after the first 25 minutes, its poverty does not trouble you much as you are already involved in the thrilling drama.