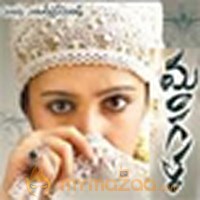 Mangala Review
by

MyMazaa.com
---
Story:
Charmi will be seen in the role of Ammulu and she plays as an actress in the film. Being a popular actress Ammulu's crazy fan tries to meet her once and in this process Ammulu thinks that he is trying to assault her. Ammulu getting irked with the situation slaps him. By getting depressed with the scenario that his favourite actress has slapped him, he commits suicide. Here comes his father Pradeep Rawat to take revenge on Ammulu as he thinks that she is accountable for his son's death. In this revenge drama Pradeep Rawat evokes a deadly enchantment of Black Magic which would surely indicate the death of someone on whom it is exploited. Ultimately Charmi turns as a sufferer for Pradeep Rawat's Black Magic this time. How Charmi saves herself from Black Magic? Who comes in rescue of her? Will form the crux of the story.
Performances:
Charmi has gone into the skin of the role and performed incredibly the fear of perfection. Her makeover from an innocent actress to a victim of witchcraft was susceptible, frightening, and innocent. But the results of her performance definitely will not register as the story looked very much non-natural. Pradeep Rawat originally has scary looks and in the role of a witchcrafts man he brought the required scary element with his acting. Subbu, who played the role of Charmi's friend performed well. Uttej, Anand Bharathi, Vijay Sai and Saptagiri are good and gave decent performance. The rest of the artists in this horror genre were adequate as there is nothing to mention.
Technical Departments:
Osho Tulasiram who penned the story and screenplay besides directing the film has lost the track in the mid way of the film. The story is completely predictable. The cinematography is decent. The film moved like Rajadhani express till the end of first half and started the lagging session with never ending drama while in the journey of reaching the climax. The climax is hopeless and senseless which will truly put you into a mind-numbing mood. Music by Viswa has scored high as the background score and the sound effects were well suited. By keeping debate aside whether Mangala is good or bad, did it serve the purpose is the main point to be known.
Analysis:
Though the plot of Mangala is decent, director Osho Tulasiram failed in its narration and presentation. The first half of the film moves completely on a predictable note while the second half is totally dragged and tests one's patience. Charmi has delivered her career's best performance in Mangala, but all went in vain due to director's incapability.