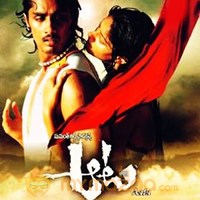 Aata Review
by

MyMazaa.com
---
If the director and the screenplay writer had an equal wavelength, an ordinary subject could also be moulded excellently on the celluloid and could be presented well on the screen. Villain eyeing the heroine, hero saving the heroine, putting her back in villain's house, playing drama, finally winning her ?? this kind of stories had already come on the Telugu screen.
But this time, VN Aditya and MS Raju made a magic and presented in a novel way, with the assistance of youthful hero like Siddhartha and hottest heroine Ileana, efficient cinematographer Chota K Naidu and music director Devisri Prasad. MS Raju, who got a break to his winning streak with Pournami, bounced back with a perfect hit in the form of 'Aata'. Though the film's release was delayed by some months, the producer came out with a perfect hit.
Srikrishna (Siddhartha) is the son of Seshagiri (Saratbabu) an operator in a film theatre. Sri accidentally meets Satya (Ileana), when some goons and police are after her. He comes to know from Satya that Home Minister's (Jayaprakash Reddy), son Vicky (Munna), rapes and murders a girl against whom Satya takes up an agitation with the help of students.
However Vicky escapes from punishment with the political clout of his father. In order to take revenge Vicky, who was a crook, wanted to marry Satya. In this backdrop, Sri agrees to save her, but takes her straight to Vicky's house. Later, Sri challenges Vicky to win the love of Satya. After several twists, Vicky learnt that Sri is playing a game. But finally, Sri escapes with Satya. When Vicky is after him, Sri teaches him a lesson with the help of students, who make the rape and murder case reopened by sending SMSs en masse to the judge. The film ends with the union of Sri and Satya.
Siddhartha gave a tremendous and extraordinary performance in the film. It is quite youthful and his comedy timing, ease in dances, performance, body language ?? all worth watching. The first half of the film was devoted to escape drama, the second half was utilised to show the glamour of the heroine.
Cinematographer Chota K Naidu captured the beauties of Ileana in every possible way to catch the attention of the youth. Music is a highlight of the film and Devisri Prasad needs kudos for his youthful tunes.
Moreover, the choreography of all the songs is very good. Two of the songs 'Ninnu choostunte?¦' and 'Muddulata?¦.' Were quite romantic and it is a feast for the audiences to watch Ileana.
After a long time Brahmanandam gave a fantastic comedy and another surprising point is that the comedy is quite healthy, sans vulgarity. Technically also the film is worth watching as the director utilised the Digital Intermediate technology in songs.
Cast: Siddhartha, Ileana, Munna, MS Raju (guest appearance), Jayaprakash Reddy, Sayaji Shinde, Sunil, Brahmanandam, Gundu Hanumantha Rao, Paruchuri Venkateswara Rao, Saratbabu, AVS, Dharmavarapu Subrahmanyam, Narsing Yadav, Kondavalasa Lakshmana Rao, Ravibabu, Ahuti Prasad, Devadas Kanakala, Gauthamraju, Anuradha, Smitha, Abhinayasri, Pavala Shyamala, and others
Credits: Music ?? Devisri Prasad, Director of Photography ?? Chota K Naidu, Editing ?? KV Krishna Reddy, Dialogues ?? Paruchuri Brothers, Lyrics ?? Sirivennela Sitaramasastry and Chandrabose, Action ?? Peter Haynes and Vijay, Story, screenplay and producer ?? MS Raju, Director ?? VN Aditya.