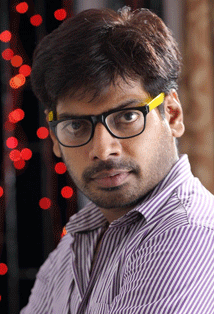 Alias
Sathya
Age
38 years
Height
5'8"
Occupation
Actor
Language Worked in
Telugu, Tamil, Kannada, Malayalam
Birth Place
Chennai, Tamil Nadu, India
Eye Color
Black
Hair Color
Black
Religion
Hinduism
Parents

Lakshmi Parsath

,

Lakshmi

Favourite Cuisine
South Indian
City
Chennai
Nitin Sathyaa (Tamil: நிதின் சத்யா) (born January 9, 1980), is a Tamil film actor from Chennai. He's first appearance was in the film Kalatpadai, and a notable role was also in Chennai 600028 (2007).
Since then he has been cast as a villain in Satham Podathey (2007) and in supporting roles in films like Raman Thediya Seethai.
He has played the lead role in Pandhayam (2007) and Muthirai (2008).