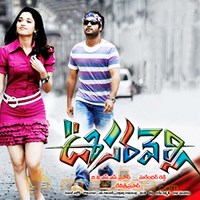 Oosaravelli Movie Reviews
Oosaravelli Review
by

MyMazaa.com
---
Story
Tony (NTR) is a typical character guy living in Mumbai. He acts according to the situations and changes his colors. Tony meets Niharika (Tamannah) in Kashmir while he goes on a job work and they come across a situation of several terrorists abducting tourists along with them. He falls for her after a weird situation between them and chases her day and night for her love. She rejects as she is engaged to another guy. But Tony goes after her which irritates Niharika's would be, son of a minister. At this point Tony's new color gets exposed. He is actually on a mission to kill the mafia gang. Who is Tony and why does he do all this? What is his flashback will be known in the second half.
Performances
Jr.NTR is as usual amazing and yet again proves as a complete artist with his outstanding job in Oosaravelli. He rocks the show with good comic timing too apart from his amazing dialogue delivery, action and dancing steps. Though NTR has simple steps in the first three songs, Dhandia song energizes the fans with impressive NTR's brand of steps.
Tamannah is extremely lucky to bag a performance oriented role with good screen time in a mass hero like Jr.NTr's film. She has come up with an award-winning show especially in the flashback. She is pretty and has matched NTR in the steps.
Payal Ghosh was okay but needs to work on her acting and expressions a bit more if she is looking out for a good career in T-Town. Jayaprakash Reddy is hilarious and scenes between him and NTR are fabulous. Prakash Raj plays yet another regular don role and steps into the show only in the second half. Ahuti Prasad, Tanikella Bharani, Jeevi were alright.
Technical Analysis
Rasool Ellore's cinematography is first rate. Devi Sri Prasad's music sounds good and almost all songs except Yelango are beautifully captured. However, a couple of songs are wrongly timed. Re-recording is another asset for the film. Koratal Siva's dialogues are good. Action sequences are stylishly shot. Surender Reddy has handled the script well with a consistent narration but seem to be confused since Oosaravelli is content based rather than importance to hero mass image. Editing could have been better in the second half. Venkateswara Cine Chitra Production values are rich.
Analysis
Oosaravelli has a good content apart from few loopholes. NTR's characterization is quirky and Surender Reddy tried to maintain the suspense factor. The film starts off with a bang with a good introduction scene but soon turns out to be a love story unexpectedly. The entire first half is packed with love scenes, songs and a good comedy. The first half totally engages with the fun-filled elements and the main plot starts only in pre-interval episode with a good bang setting high expectations on the second half. The second half enters into the main story, which highly revolves around Tamannah's role. NTR didn't have a scene for more than 15 minutes which might not go well with fans. Second half has few dragging moments and comedy hasn't worked. Surender Reddy seem to be confused as, according to the story, hero characterization would be different with more of the mind games and wise tricks where as NTR has huge fan following in mass and these might not gel with fans as they look out for powerful mass dialogues, fights and dances from their actor.
However, NTR should be appreciable for accepting Oosaravelli, a classy romantic entertainer despite his huge fan bases from B&C centers. Jr.NTR has deviated from his regular mass masala entertainers and has offered something new to the audience in the form of Oosaravelli.
Final Verdict
Watch Oosaravelli for its engaging first half, interesting twists in the plot and ofcourse for NTR and Tamannah performances.