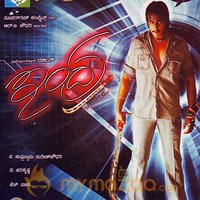 Indra Review
by

MyMazaa.com
---
Now it has almost become very difficult to expect something novel from a box office actor like Darshan. A few peppy scenes, sentiment portion, strongly opposing the opponents, a few lilting tunes and major chunk of action and of course romancing with the beautiful lass are major constituents of action heroes. This is what fans ask for and box office demands. In 'Indhra' (remake of 'Arasu' Tamil film) Darshan repeats his earlier film 'Gaja' contents.
When an astute film viewer looks at something refreshing there is nothing. How long Darshan can repeat the routine films to his fans is the question that obviously strikes.
Rayanna and Indhra (both Darshan) are brothers. Rayanna living in the coastal area is a king maker. He has huge followers and his brother is very well educated. Rayanna is not tolerated by Mumbai dons as he is the hardship to their activities. Rayanna is attacked when he is traveling with the family by local dons. He will tolerate this insult on the peace measures of his brother Indhra but in one of the activities of dons the five innocent girls of a company where Indhra works are locked in prostitution case. This enrages both Rayanna and Indhra. When the real culprits are booked on the insistence of Rayanna the fury blows up resulting in the five innocent girls self immolation. There is utter chaos and mayhem again when Rayanna is attacked when he is traveling with his wife. Rayanna and his wife are brutally killed and this makes Indhra to settle scores with key don staying in Mumbai. After finishing a don in Mumbai Indhra settles down in a Brahmin colony in Srirangapatna. He is identified here by the police but he escapes after earning good from the people. The emergence of Cat Rama from prison makes Indhra to take on weapons once again. Indhra surrenders and he is given lesser punishment because he does what the law was supposed to do.
Darshan in double role for the first time is cool and killing. As an Iyengar he is cool and as Rayanna he is ferocious. For the first time the Dakshin Kannada belt Tulu language has come out perfectly from Darshan. In the action scenes he is matchless. Dancing with the sensuous Namitha Darshan looks grand. The second film of Namitha in Kannada is well crafted. She is a treat to watch in dance and song. Vinayaprasad, Ramesh Bhat, Bullet Prakash have given splendid support. After a long gap we have got a replacement for K.S.Ashwath kind of roles from Thimme Gowda. Kumari Pragna in a dumb role gathers attention.
Action director Ravi Verma has done some dangerous stunts that come in the second half. Darshan has taken part in the motorbike stunts self and it is really chilling.
V.Harikrishna fails in his music. Not even one song is worth remembering. A.V.Krishnakumar the prominent cameraman of Kannada cinema gives a splendid work.
Action lovers have a feast. That is 'Indhra'.
Scoring 6/10