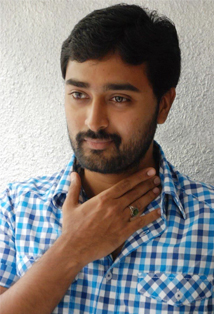 | | |
| --- | --- |
| Alias | Prasanna |
| Age | 35 years |
| Height | 5'8" |
| Weight | 76.00 Kgs |
| Occupation | Actor, Singer |
| Language Worked in | Telugu, Tamil |
| Spouse | Sneha |
| Birth Place | Trichy, Tamil Nadu, India |
| Eye Color | Black |
| Hair Color | Black |
| Education | He completed his schooling from BHEL Matriculation Higher Secondary School, |
| Marital Status | Married |
| Favourite Cuisine | South Indian |
| Favourite Color | Red |
| City | Chennai |
Prasanna (born 28 August 1982) is an Indian actor in the Tamil film industry. He made his debut in Five Star in 2002, which was produced by Mani Ratnam. Apart from lead roles, he has also played supporting roles. His film Achchamundu! Achchamundu!, in which he starred alongside Sneha and American actor John Shea, was screened at many International film festivals, such as Shanghai and Cairo.[1] As of 2010, he was the host of a game show Honeymoon Jodigal on Sun TV.
Prasanna was born to an upper middle class Iyer family in Trichy. His father was an employee in BHEL and his mother is a housewife. He completed his schooling from BHEL Matriculation Higher Secondary School, Trichy. He has a younger brother. Prasanna was good at mimicry and acting, when he was in school and college. He had stated that he always wanted to become an actor.
He was a EEE student in Saranathan College of Engineering, Tiruchirapalli when he responded to an open audition for actors in Susi Ganesan's Five Star (2002), although his parents were unhappy with his decision.[3] During the filming of Achchamundu! Achchamundu! it was reported Sneha and he was in love, but he denied that he has no idea in marrying any actress.
However, in the recent times he has been losing out more offers. Earlier, he had signed up for a film titled Naikkutty produced by V. Z. Durai but he stepped out due to some unknown reasons. Again in Bale Pandiya directed by Siddharth Chandrasekhar, Prasanna was replaced by Vennila Kabadi Kuzhu fame Vishnu Vishal. He was seen in a cameo appearance in Venkat Prabhu's comedy film Goa, followed by a supporting role as a local gangster in Baana Kaathadi. A review from Times of India wrote that "with his eyes-to-die-for and underplayed violence, Prasanna easily steals the show".
In 2011, he performed a lead role alongside director-actor Cheran in the thriller film Muran. His character, a "spoiled brat" and son of a millionaire, had again negative shades. He was also approached for Lucky Jokers which he could not take due to his busy schedule with Muran. He has been approached to play a vital role in Dileep's production Akku Akbar.