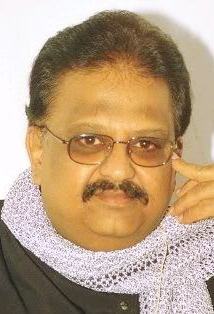 | | |
| --- | --- |
| Alias | Sripathi Panditaradhyula Balasubrahmanyam, SPB |
| Age | 72 years |
| Height | 5'8" |
| Weight | 86.00 Kgs |
| Occupation | Actor, Music Director, Singer |
| Language Worked in | Hindi, Telugu, Tamil, Kannada, Malayalam, Carnatic |
| Spouse | Savitri Balasubrahmanyam |
| Children | S P B Charan |
| Birth Place | Konetammapeta, Nagari Mandal |
| Eye Color | Black |
| Hair Color | Black |
| Religion | Hinduism |
| Education | He did Engineering course at JNTU College of Engineering Anantapur. |
| Marital Status | Married |
| Parents | S. P. Sambamurthy |
| Favourite Cuisine | South Indian |
| Favourite Color | Blue, White |
| City | Chennai |
Balasubrahmanyam was born to S. P. Sambamurthy in Konetammapeta of Madras Presidency, present day Nellore district in Andhra Pradesh. Balasubrahmanyam's father was a Harikatha artist who had also acted in plays.[3] He has two brothers and five sisters. He is the elder brother of singer S.P. Sailaja. He is married to Savitri and has two children, Pallavi and S. P. B. Charan who is a playback singer and film producer as well.
Balasubrahmanyam developed an interest towards music at an early age, studied notations and learned to play instruments such as the harmonium and flute on his own while listening to his father. His father wanted him to become an engineer, which brought him to Anantapur, where he enrolled for the Engineering course at JNTU College of Engineering Anantapur. Later he discontinued the course due to typhoid, and then joined as an Associate Member of the Institution of Engineers, Chennai. Meanwhile, he also pursued his hobby and won awards at many singing competitions. In 1964, he won the first prize in a music competition for amateur singers organised by the Madras-based Telugu Cultural Organisation, and earned his first opportunity from music director S. P. Kodandapani.
He received his first National Film Award for Best Male Playback Singer in 1980 for the Telugu film Shankarabharanam, a film directed by K. Vishwanath. In 1976, he recorded up to 23 songs, including 15 duets with P. Susheela in a single day. For Kannada composer Upendra Kumar, Balasubrahmanyam recorded 16 songs in just 6 hours. Again for Ram Laxman, he recorded six songs in 4 hours in Mumbai. Between three recording theatres in Mumbai, he sang 17 songs in a day for Anand-Milind.
He is the first recipient of the "Ghantasala National Award" named after the famous and legendary singer Ghantasala Venkateswara Rao, and whom Balasubrahmanyam admires a lot. He has often referred to himself as "Ekalavya Sishya" (untutored disciple) of Ghantasala.
Balasubrahmanyam accidentally became a dubbing artist with Kamal Hassan's film Manmadha Leela, the dubbed version of Manmadha Leelai. He has also provided voice-overs for various artists, including Kamal Haasan, Rajinikanth, Salman Khan, K. Bhagyaraj, Mohan, Anil Kapoor, Girish Karnad, Gemini Ganesan, Arjun Sarja, Nagesh, Karthik and Raghuvaran in various languages.
He was assigned as the default dubbing artist for Kamal Hassan in Telugu dubbed versions of Tamil films and vice versa. For the Telugu version of Dasavathaaram he gave voice to 7 characters (including the female character) out of 10 characters played by Kamal Hassan. He was awarded Best Dubbing Artist for the films Annamayya and Sri Sai Mahima.